Thank you for joining us in Lyon. The next ELBC takes place at the Mico Convention Center in Milan between 16 -19 September, 2024. We look forward to seeing you there!
Agenda
highlights
The Global Lead Battery Innovation
Conference & Expo
5-9 September
2022
Pre-Conference Workshop: Lead Batteries and the EV Revolution
Women in the Global Battery Industry Networking Reception
A few of our speakers
Stefan is President & CEO, Exide Technologies and has more than 30 years of battery industry experience. He will talk
about lead battery business opportunities, technology changes and the European regulatory environment.
Christophe is Director, Avicenne Energy, and has been a battery market analyst for 30 years amassing more than 300 customers globally.  He will review the worldwide rechargeable battery market today and forecast trends to 2030. 
Neil has been responsible for CRU's lead market analysis for over 30 years and is the main author of the company's regular reports on this metal.  His presentation will look assess the impacts of recent global events and future outlook for lead.
Ray is Chairman, Gridtential and will use his 35 years of management and technology experience of the industrial and automotive battery sectors to forecast the volume and mix of batteries in energy content and value across the electrification of light vehicles, eBikes, eBuses, and trucks.
Nick is President, Energy Solutions Division, Hollingsworth & Vose and for many of his 12 years at H&V has researched the industrial lead battery market.  His review at ELBC will include forecasts by region and application and draw conclusions on the future business outlook.
Huw co-founded CHR Metals in 2000 and has developed an international reputation for in-depth analysis of the global lead industry.  He will provide insight on the Chinese e-bike market and the potential for lead batteries in two and three-wheel e-mobility elsewhere in Asia.
Dr Alistair Davidson is Director of CBI, managing all the consortium's work
programs. Alistair attended the University of Oxford and obtained a PhD at the University of Edinburgh. He has lectured at both Washington State University, USA and the University of Chongqing, China.
Chris is President & CEO, East Penn Manufacturing and has been with the company since 1994.  He will open ELBC with look at how the lead battery industry can succeed in responsibly powering the next generation of energy storage solutions safely and sustainably.
Exhibit at ELBC and join the largest global gathering of lead battery experts, with up to 1000 attendees from across the lead battery industry.
Expo
ELBC Expo
The venue for ELBC was the impressive Centre de Congrès in Lyon, France.
Centre de Congrès de Lyon
Sponsorship
The best way to raise your profile at ELBC
Silver benefits
ELBC's Silver Sponsors receive enhanced visibility and benefits during the event including company branded tables at the Gala Dinner, half-page advert in conference app and priority access to delegate list.
Expo stand (3x2m) or Allowance
2 Full delegates
2 Expo passes for the company
Bronze benefits
ELBC's Bronze Sponsors receive enhanced visibility and benefits during the event including prominent company logo and description on the conference app, priority social media posts pre- and during the event and recognition in a pre-event press release.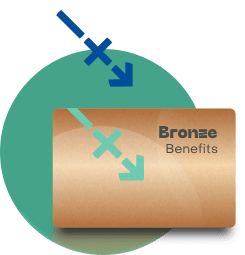 Expo stand (3x2m) or Allowance
1 Full delegate
2 Expo passes for the company
Gold sponsors
Some of our great
sponsors
Silver sponsors
Bronze sponsors